Reaccreditation of NCE Programmes in the College
Nora Roberts once asserted that "If you do not go after what you want, you will never have it. If you do not ask, the answer is always no. if you do not step forward, you're always in the same place".
Jenna Ushknowitz also said that "I learned to focus and work hard and not to give up. I learned that every obstacle is really an opportunity".
This is what Professor Muhammad Yakubu Auna seems to have in mind after his interaction and inspection of facilities in the College. He pledged to take the College to greater heights by consolidating and reposition its status for quality Basic Teacher Education. To achieve this, he stated in his vision for the College in the next four years that he will:
Establish and strengthen Directorate of Quality Assurance;
Ensure quality assurance in all academic and non-academic units of the College;
Standardize Admission procedure and processes;
Quality assurance in the conduct of examination and processing of results.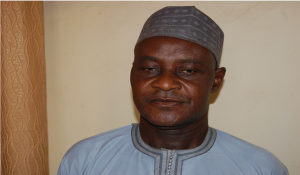 The first thing was to ensure that all the programmes run in the College meet NCCE Standards. He, therefore, set up the Directorate of Quality Assurance and appointed Dr. Nma Aliyu, a Chief Lecturer in School of Education, as the Director. He then initiated the process of re-accreditation of the institution and all the programmes. The essence was to ensure that the College maintains standards/requirements for all its programmmes.
Professor Auna set up different Committees to ensure the success of the exercise.