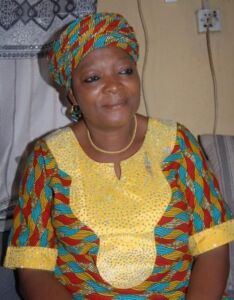 School of Vocational Education started in 1986/87 academic year. The school started with four departments namely: Department of Agricultural Science, Department of Business Education, Department of Fine and Applied Arts and Department of Home Economics. These Departments were in existence as far back as 1979/80 academic session under the five divisions of the College, which later transformed into six schools. Namely School of Vocational Education, School of Sciences, School of Technical Education, School of Languages, School of Arts and Social Sciences and School of Education.
The school is headed by Dean assisted by Deputy Dean, and a School Board Committee, while the four department, are headed' by Heads of departments. Furthermore, each department has students associations. For instance Agricultural Science department has Agricultural Science Students Association (ASSA), Business Education Department; Business Education Students – Association (BESA), Department of Fine and Applied Arts; National Association of Fine and Applied Arts Students (NAFAAS) and Department of Home Economic has – Home Economic Students Association (HESA).
The school took off with students' population of 250 and staff population of 27. Presently the school experienced increase in students' population of362 as well as staff population of 74
The school has a restaurant initiated and managed by Home Economics Department. The restaurant provide delicious and adequate diet for both the staff and students in the entire college. While the students of the department are also exposed to entrepreneurship training. Similarly, the Department of Agricultural Science initiated and manage a school farm which has transformed into a farm village since the inception of Professor Faruk Rashid Haruna. In the farm there is fish farming, poultry farming, and livestock farming series of vegetables farming. The students under takes practical work on the farm, Also, the products from the farm are sold out to staff and students.
It is the dream of the school to provide, effective practical base teaching and learning that would produce graduates who are job creators in the absence of the primary job they are despised to do and not job-seekers.
Chronology of the Denary of the School
Denary of School of Vocational Education in Chronological Order
Comfort Jiya Ndagi 1985 – 1989
Silas Sule 1989 – 1991
Joshua J. Ndakotsu 1991 – 1996
Sa'adatu M. Kolo 1996 – 2000
Jeo Aire 2000 – 2003
Thomas Dauda 2004 – 2008
Tsado Millicent 2008 – 2010
Dr Joshua J. Ndakotsu 2010 – 2012
Mohammed Isah Gbodo 2012 – 2016
Mrs. Juliana Amram    2016 – Date
The objectives of School of Vocational Education are as follows:
Training professional teachers to fill the manpower needs of the Primary and Junior Secondary Schools.
Equipping the teachers with knowledge, understanding and skills in vocational course areas.
Develop in would – be teacher the ability to communicate effectively through the vocational education acquired.
Equipping students with the necessary knowledge and skills for the promotion of Nigerian and worlds values and heritages.
Preparing teachers to qualify for and benefit from teacher education at the university level.
Equipping NCE graduates with Manipulative skills which will make them self-reliant job creators (NCEMS 2012).
Vision 
A school of Vocational Education with full capacity and facilities capable of producing effective and dedicated teachers, self-reliant and job creators
Mission 
To provide effective vocational knowledge, and skills necessary for individual to be self-reliant economically.
Subject Combination
AGRICULTURE EDUCATION (DOUBLE MAJOR)
BUSINESS EDUCATION (DOUBLE MAJOR)
FINE ARTS EDUCATION (DOUBLE MAJOR)
HOME ECONOMICS (DOUBLE MAJOR)