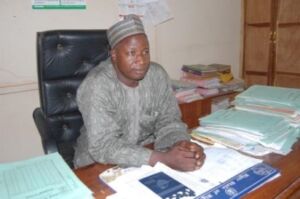 The teaching of Languages in Niger State College of Education began in earnest with the establishment of the Old Advanced Teachers College in the year 1975 by the Defunct North Western State Government to meet the soaring need of Teachers in the State then. It was later upgraded to the status of College of Education in the Second Republic through Niger State Edict N.S.L.N. Number 3 of 1983.
The School of Languages today is among the six (6) Schools in the College; it has competent and dedicated teaching and non-teaching staff to see to the success of the school.
It has four (4) Departments to cater for teaching and learning of mainly languages bias courses or combinations. The four Departments are thus; Departments of English, Arabic, French and Nigerian Languages which include Hausa, Yoruba and Ibo. Though the Department now teaches only Hausa with a window for possible addition of other indigenous languages whenever the need and conducive requisite are met for the award of Nigeria Certificate in Education (NCE).
Successive Deans of the School
Mr. Mobolaji Fabunmi
Alhaji Samaila Muhammad
Mr. Edward Jiya
Alh. Ahmad Sambo
Mal. Suleiman Ladan
Mal. Muhammad Abdullahi Kagara
Dr. Salau Omotoso Suleiman
Mrs. Rebecca R. Jiya
Hajiya Salamatu Jibrin Aliyu
Mal. Muhammad A. I. Maina
Yahaya Aliyu Babangida (Current Dean)
The philosophy behind the establishment of School of Languages with separate program for the four (4) languages taught as single and double majors is for growth and development of teacher trainees as well as a vehicle for transferring knowledge to students at the basic primary, primary, and junior secondary schools level.
Communal life without the instrument of language is better imagined. Performance in languages especially spoken ones personalities, therefore for teachers to communicate competently to disseminate ideas they need to be well groomed in the languages of their specialization especially as it bordered on literature and culture etc.
The objectives of the NCE programmes for School of Languages
Develop the Language skills; Listening, Speaking, reading and writing for communication purposes
Prepare student-teachers for the task of teaching Languages at Basic Primary and Junior Secondary school
Make student-teachers become-confident and competent in the use of spoken and written languages for various purposes.
Acquaint strident-teachers with socio-political and cultural lives of the speakers of the languages taught, with a view to promoting International understanding
Prepare student-teachers for further studies in language education and other areas .of languages and Literature studies; and
Help stimulate students' creativity in their chosen Language (s) of studies.
Arabic
English
French
Hausa
Subject Combination
ARABIC/FRENCH
ARABIC/ISLAMIC STUDIES
ENGLISH LANGAUGE/ARABIC
ENGLISH LANGAUGE/CHRISTIAN RELIGION STUDIES
ENGLISH LANGAUGE/FRENCH
ENGLISH LANGAUGE/HAUSA
ENGLISH LANGAUGE/HISTORY
ENGLISH LANGAUGE/ISLAMIC STUDIES
ENGLISH LANGAUGE/SOCIAL STUDIES
ENGLISH LANGAUGE/SPECIAL EDUCATION
FRENCH (DOUBLE MAJOR)
HAUSA/ARABIC
HAUSA/ISLAMIC STUDIES
HAUSA/SOCIAL STUDIES
HAUSA/SPECIAL EDUCATION